What an effort! What a team!
Within 23 days, more than 200 of you filled out the WorkLife Pulse Survey for Accreditation Canada! SUPERB EFFORT!
With that said… are you all wondering who is the winner of the $200 Wild Orange Spa gift certificate…
WHO can purchase the "Love Those Hands and Feet Timesaver"?
OR
WHO will buy the "Chocolate Indulgence" with the chocolate souffle massage?
OR
WHO will be relaxing, pampered for a 1 hour massage with someone special?
IS IT YOU?!!!!
CLICK TO FIND OUT... Did I win?
Then, who IS the winner?
There's still a chance that it's YOU…
Spoiler alert...
LAURA FAST
is the winner of a $200 Gift Certificate to the Wild Orange Spa!!!
Laura works in Dietary at Home and Apartments!
CONGRATULATIONS!!!!!!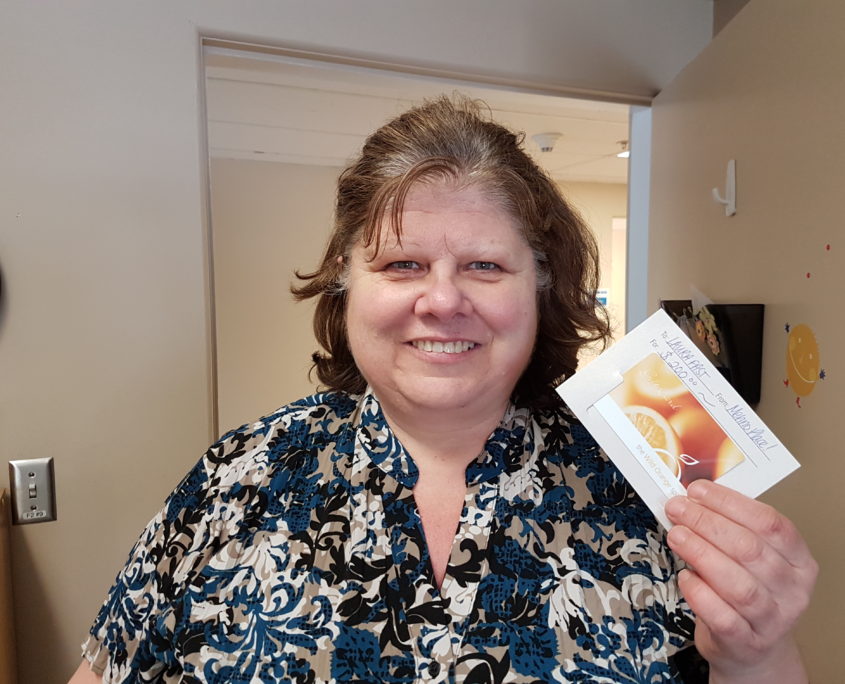 What's that you say?
I'm happy for her.
Yes, I am.